ParadropVR is on a mission, now open at the National Infantry Museum in the
10 November 2022
Likes:&nbsp0
With thousands of artifacts, monuments, interactive exhibits and video presentations on display, the National Infantry Museum is one of the nation's leading military history destinations.
Flying ParadropVR, visitors are invited to jump out of a C130 Aircraft and take part in a mission parachuting onto an airfield.
Matt Wells, CEO of Frontgrid said: "ParadropVR combines motion-based engineering, exciting VR environments and gamification, to give the sensation that you are flying under canopy."
Matt explained there are three things that particularly excite him about this installation. "The first is the impactful storytelling. We created a 360 VR FMV film introduction to the experience, which shows a team of Paratroopers about to jump out of a plane on a static line drop, with a voiceover counting them down to jump.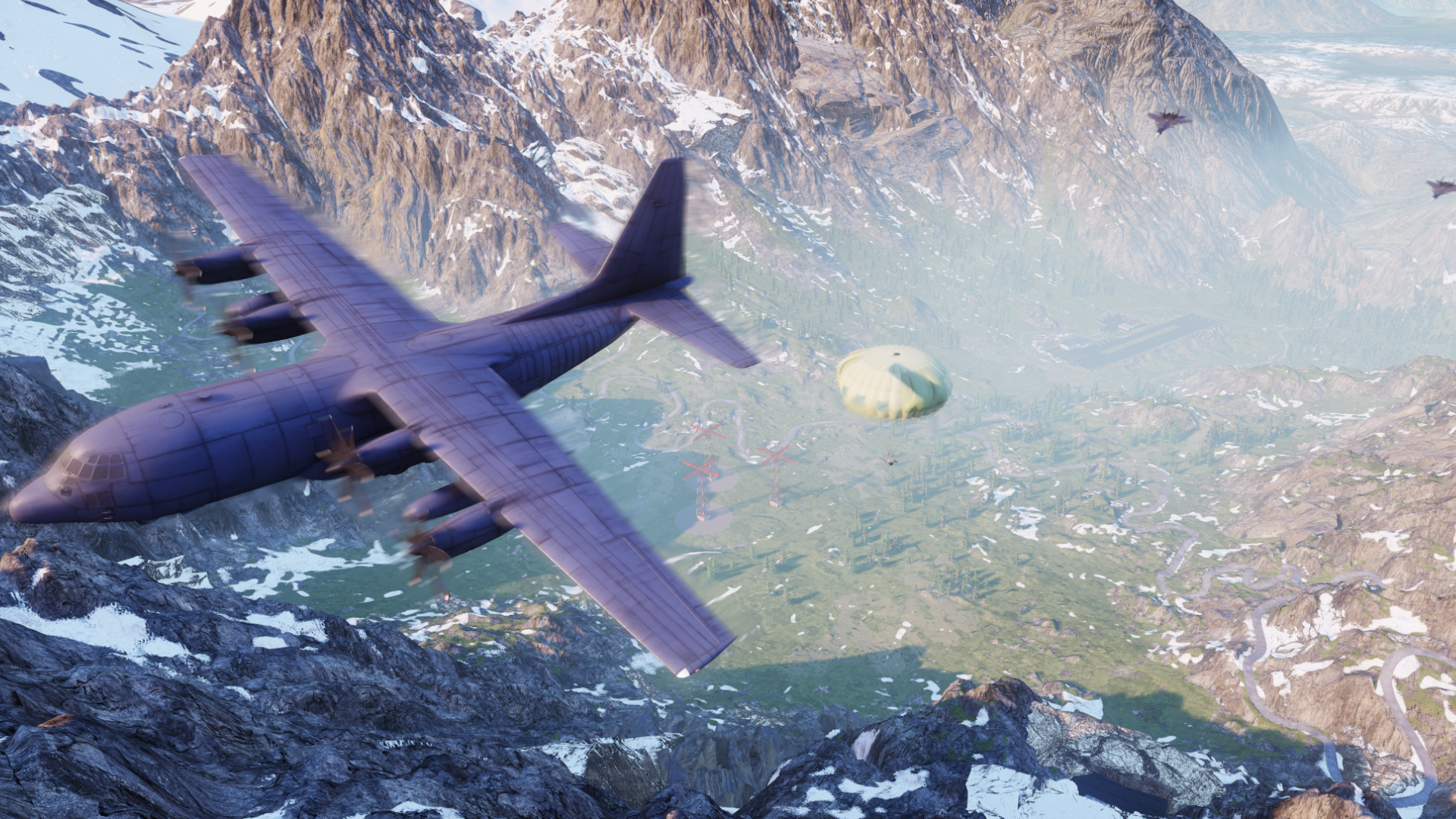 "This intro sequence plays in the VR goggles before the game begins. It really does help to give the mission context before the motion kicks in, and the flyer can self-steer their descent.
"The second thing that is great about this installation is the game content itself, flyers parachute down onto a military base. It's really impactful and gives them a really sensory experience. The participants follow rings in the sky to guide their path down. There are even some other planes in the sky that whiz past them, which have been scrambled to prevent the mission. Exciting stuff.
"And the third reason this is particularly exciting for Frontgrid, is that it is an important addition to our portfolio of locations. The Infantry Museum has been a great partner and they are the second museum to open a ParadropVR installation this year, following the RAF Museum in the Midlands, in the UK. The Infantry Museum is also our second ParadropVR location in the USA following the opening of a ParadropVR Pod location earlier this year at Sprockett's Fun Foundry."
Kurt Stevenson Bills, Frontgrid's Head of Creative who worked on the content for the Infantry Museum explained the creative process the team went through to produce it.
"I'd been to see C130s before at airshows, so that gave me a good feel to imagine what it could be like inside of one. In addition, Matt started his career as a Paratrooper so that gave him some first-hand experience! We then worked closely with the museum and used some of the material they had and focused on what they wanted to convey.
"The mission is an assault on an enemy airfield which flyers need to drop onto. It was important that whilst the game was exciting, that it was not too scary for example flyers paraglide onto the airfield rather than free fall. But there are a lot of elements in the game which are based on what it would be like in real life. We had to do things like research airfields and the layout of runways. The military base in the game is built to be like an operating base, with barracks and hangars.
The introductory film really helps frame the game and strengthens the narrative."
ParadropVR already features, with different game content, in a variety of venues globally in 11 countries worldwide. This ranges from family entertainment centres (FECs) to shopping malls and tourist destinations. With Frontgrid's capability to make custom made content. It is also proving a great fit with museums.
Matt said: "The thing that makes ParadropVR so versatile, is that with it you can fly over any environment you can imagine. It is an exhilarating mechanic for storytelling and exploring, bringing the narrative of a museum or location to life in a way nothing else can."
ParadropVR is a way of offering an innovative and futuristic experience within museum exhibitions. The novelty of the experience has its own footfall draw, which can in turn increase museum ticket sales or it can be charged for as a separate attraction generating further revenue.
Matt said: "I can really see ParadropVR taking off in museums and there is plenty more potential to explore - such as experiential learning via gamification in VR. We have seen how effective this can be via our Fly Snowdon content which we produced earlier in 2022, which aims to connect flyers to their real-world environment using gamification. We can take any museum visitor experience and really bring it to life.
Matt said: "I started my career as a para in the British Army, so that experience was very much part of the inspiration of inventing ParadropVR. So I'm particularly proud to see it feature in two of the greatest military museums in the world."
To watch a trailer for the Infantry Museum click here: